Here is Justice Thomas speaking at the Greater Omaha Chamber of Commerce, Monday, Feb. 11, 2002: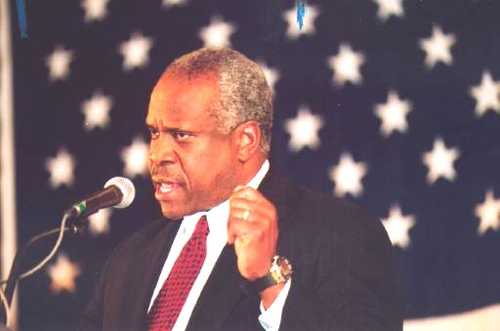 Here are some photos from the Center for New Black Leadership event in October 2001, at which Justice Thomas was presented with the Thomas Sowell award. The photos were originally posted anonymously on a FreeRepublic discussion of the event at http://www.freerepublic.com/focus/fr/561891/posts.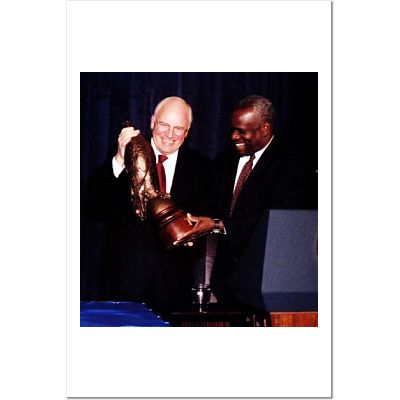 Vice-President Cheney presents the Thomas Sowell Award to Justice Thomas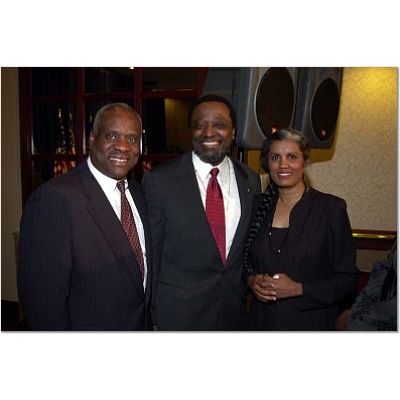 Thomas with Alan Keyes and his wife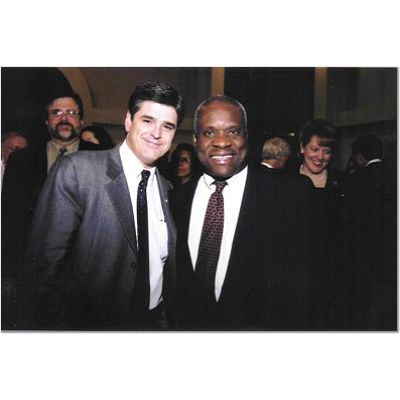 Thomas with Sean Hannity of Fox News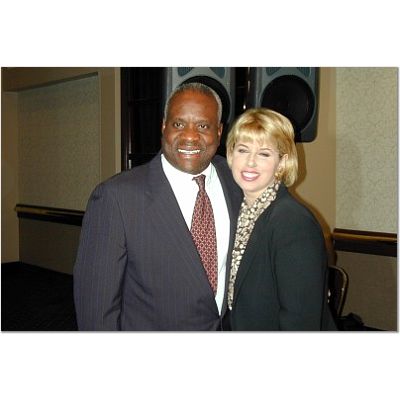 Thomas with Rita Cosby, Fox News reporter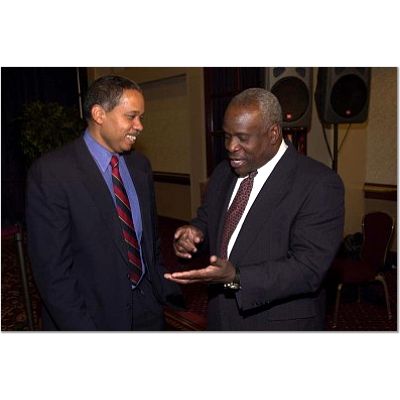 Thomas talking to Juan Williams, the moderately liberal commentator for Fox News. Williams wrote a well-known profile of Thomas in 1987 in The Atlantic Monthly.

Justice Thomas speaks at an annual Red Mass held at Saint Vincent Archabbey Basilica in Pennsylvania.